We were supposed to go to London today but I slept in until 20 to 2 in the afternoon. Surely the fact that I stayed in bed so late is testament to how tired I was?! Anyway after my lovely lie in I wrote my blog for Thursday and Friday, had a shower and made my way slowly downstairs. In the time I had been asleep Lee had showered, gone to Tesco, played the xbox and made my lunch, bought me breakfast in bed (marmite one one slice of toast, jam on the other). I was very ashamed, very ashamed.
The rest of the day spent in a similar sloth like manner, I ate a sandwich filled with salad, apple and orange so the fact that we made and ate 10 chocolate chip cookies is completely neutral to our detox as all the salad and fruit has cancelled the butter, sugar and chocolate. We then watched The Men Who Stare at Goats which I thought was thoroughly entertaining, it was a good way to pass an hour and a half, and good for a couple of laughs. Last weekend we watched O Brother Where Art Thou? so it was only right we continued our Coen brothers/George Clooney theme. I would recommend both these films, if you've read my blog for ages the congratulations! jokes. One time at university I thought we were going to watch The Men Who Stare at Goats but it was instead No Country for Old Men and I was bitterly disappointed.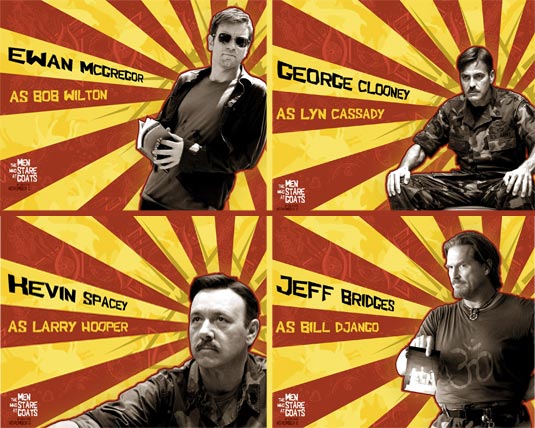 I also finished The Descendants which I've raced through this week and highly recommend it, it's a delightful page turner, not the most well written of books but it definitely kept me entertained, I was also surprised to find out that it was a woman who wrote it, but once you know that you realise the book is mainly about the female characters.
All in all a thoroughly relaxing Saturday!
How have your weekends been?
WHY IS GEORGE CLOONEY THE BEST?!
Becca xx